Since 2011, streaming giant Mixcloud has utilised the Ingenuity Cloud Services platform to create a streaming solution focused on speed and reliability for crowdsourced streaming customers. Our extensive data center locations, reliable network performance and quick provisioning of high bandwidth servers meant Mixcloud's upload capabilities rose from 100Mb to 500Mb.
Introducing streaming giant, Mixcloud
Mixcloud is an online British music streaming service known for redistributing podcasts, live DJs, and radio shows from crowdsourced services, as well as enhanced promoting through social media sharing. Created in 2008, by Nikhil Shah, Nico Perez and Mat Clayton at the University of Cambridge, Mixcloud prides itself as a lean start‐up with more than 15 million active users.
"Mixcloud is the leading digital audio streaming platform rethinking radio for listeners, curators, and brands alike. We connect listeners to new music and ideas through radio shows, DJ mixes and Podcasts uploaded by over 1 million Curators." ‐Mixcloud.com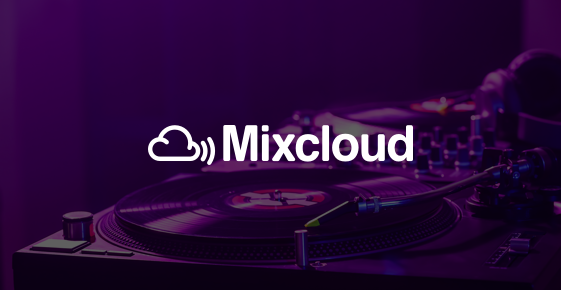 PROBLEM: Limited availability, uptime, and bandwidth.
Streaming websites often face similar issues. Reliable streaming requires low latency, high-bandwidth, high‐availability, and an expert team to manage uptime. Missing any one of these components can lead to buffering, dropped connections, and lost revenue due to downtime. Mixcloud's previous hosting partnerships had promised 'unlimited bandwidth', yet the company was faced with the reality of hindered performance during peak hours or once bandwidth thresholds had been reached. The streaming site needed more resources to meet traffic demands.
SOLUTION: Unhindered and unleashed streaming solution at immense scale.
As Mixcloud is a blend of social media and streaming websites, Ingenuity Cloud Services found that their requirements to be unique. A large, custom infrastructure configuration was needed to effectively manage the projected online traffic demands for their continuously expanding platform. Provisioning of high‐performance servers, along with unhindered and affordable bandwidth, allowed Ingenuity Cloud Services to quickly configure a solution to meet Mixcloud users' specifications and budget requirements.
RESULT: Mixcloud unleashed and unlimited.
Once Mixcloud was able to provision the ideal hosting solution for their product, the streaming service could then focus on unleashing their potential and improving user capabilities. Met with much support from its users, in 2011 Mixcloud increased upload sizes from 100MB to 500MB creating better sound and longer music tracks.
After improving the upload capability of their product, Mixcloud grew their server footprint over +320% over next 3 years. Nikhil Shaw explained this growth in an interview with Music Business explaining, "We've done things differently, going down a path of steady, patient, and responsible growth whilst many of our peers have raised lots of capital, only to overspend and implode. This was the right thing to do both for our company and for the creators who have helped us build a platform that benefits from and contributes to culture in a meaningful way."
Stream your data from every corner of the globe. Let Ingenuity Cloud Services help.
Schedule a hosting consultation
or Live Chat Now